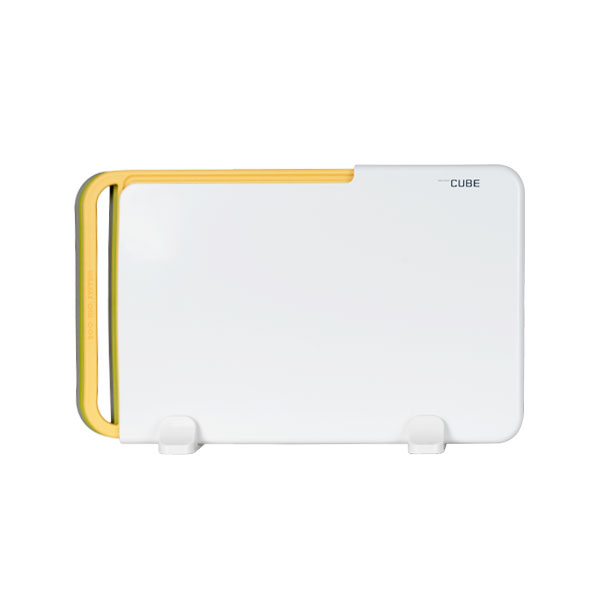 ECO SYSTEM CUTTING BOARD SET 3P (C-60)
Pricing inquiry (see details)
CASE: ABS
CUTTING BOARD: POLYETHYLENE(PE)
CASE: WHITE
CUTTING BOARD: ORANGE, RED, GREEN, GRAY, YELLOW
---
Furrow is formed on the edge around the cutting board to prevent the liquid to flow.

Can use both sides of the cutting board to prevent cross-contamination of different foods.

The color of the frame or the word written in the center helps you to use the cutting board separately depends on the food.

It is hygienic because the design of the handle helps to take out the cutting board conveniently without touching the board with hands directly.

The ventilation holes at the bottom of the case drain the water outside of the case and make the cutting board stay dry.

The cutting board set is designed to minimize the space used, and it can be used both horizontally or vertically.
<OEM/ODM AVAILABLE>