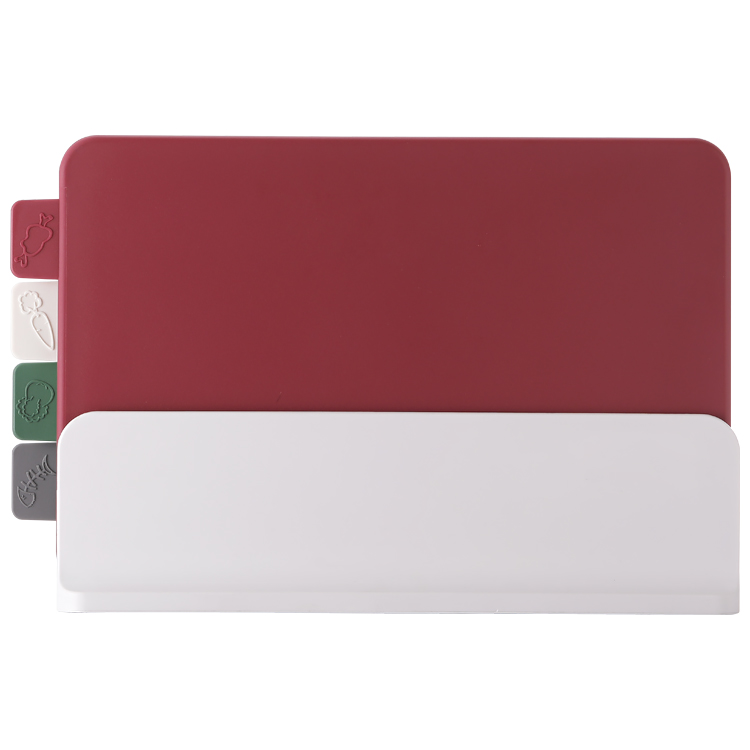 PP CUTTING BOARD
Pricing inquiry (see details)
CASE: ABS
CUTTING BOARD: POLYPROPYLENE(PP)
CASE: WHITE
CUTTING BOARD: ORANGE, RED, BLUE, GREEN, WHITE, DARK GREEN, BURGUNDY, DARK GRAY
COMPATIBLE CASE WITH PE CUTTING BOARD:
C-50(4PC/1SET), C-70(3PC/1SET), C-30(2PC/1SET), C-20(2PC/1SET), CK-10(2PC/1SET)
---
It is designed to use the cutting board separately depends on the food to prevent cross-contamination of raw meat, fish, vegetable, and others.
It is hygienic because the design of the index helps to take out the cutting board conveniently without touching the board with hands directly.
Can use both sides of the cutting board.
Various colors of the cutting board brighten up your kitchen and it can be used as a decoration for a beautiful kitchen.
Cutting board is safe in the dishwasher.
<OEM/ODM AVAILABLE>