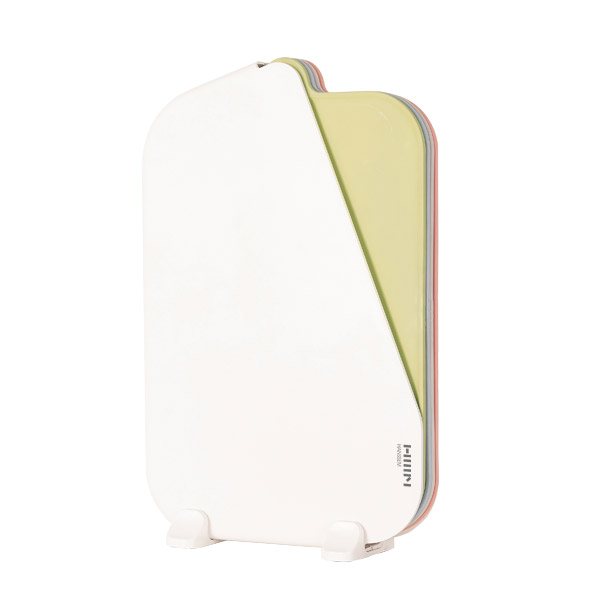 TPU CUTTING BOARD CASE SET
Price inquiry(see details)
CASE: ABS
CUTTING BOARD: TPU
CASE: WHITE
CUTTING BOARD: PINK, GREEN, BLUE, GRAY
---
It is designed to use the cutting board separately depends on the food to prevent cross-contamination.
TPU boards are strong against using knives, and it is durable and flexible.
A highly elastic restoring force material, it reduces scratches and noise caused by cutting.
TPU board has a heat resistance of 120 degrees and it is possible to sterilize in boiling water and microwave within 10 seconds.
The board is very flexible and easy to remove food directly into a pan or a frying pan.
The boards have a furrow at the edge to prevent the liquid to flow while cutting the foods.
It has excellent adhesion of cutting board, so it can be used safely when it is used in countertops.
The ventilation holes at the bottom of the case drain the water outside of the case and make the cutting board stay dry.
The cutting board case can be used both horizontally and vertically.
The cutting board case is designed to minimize the space used, and it is easy to store in the kitchen gap space, such as between the sink and the wall.
The silicone mat in the bottom of the case enhances safety by preventing slip in the slippery kitchen.
<OEM/ODM AVAILABLE>