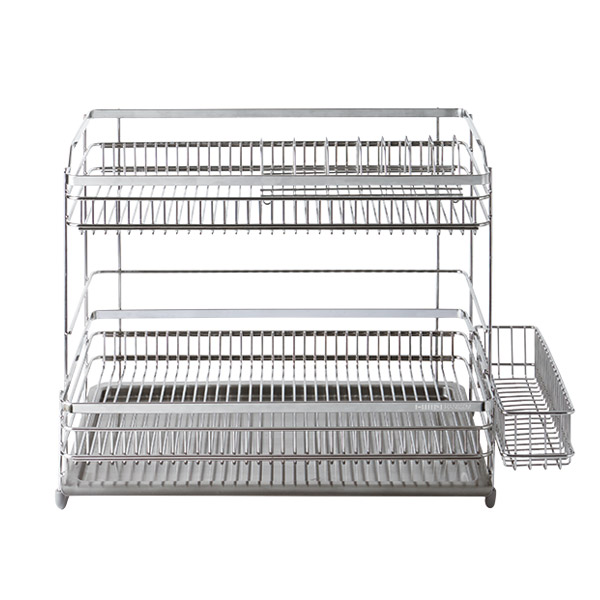 2 LEVEL SIGNATURE DISH RACK (S-20)
Pricing inquiry (see details)
STAINLESS STEEL
STAINLESS STEEL
---
304 Stainless Stainless steel body and water tray is durable and stable. It is strong against rust and can be used hygienically.
The dish stand width of the wire is narrow and tight, so the stability is good and it dries fast when storing the plate.
It is 100% Stainless Steel with no screw assembly or plastic parts and can be used without worrying about discoloration of the wires.
The dish stand is fixed between the wires and can be installed easily either horizontal or vertical directions.
Large space for various sizes of dishes, cups, bottles, and bowls.
Stainless Steel spoon box can store the various size of kitchen tools in addition to spoon, forks, and chopsticks.
Stainless Steel water tray is resistant to rust and can be easily cleaned without worrying about fur. Fingerprints are not left due to the anti-fingerprint coating process.
Water tray is designed to maximize the area, so when the water falls down it won't fall on the outside.
The silicone mat in the bottom of the dish rack enhances safety by preventing slip in the slippery kitchen.