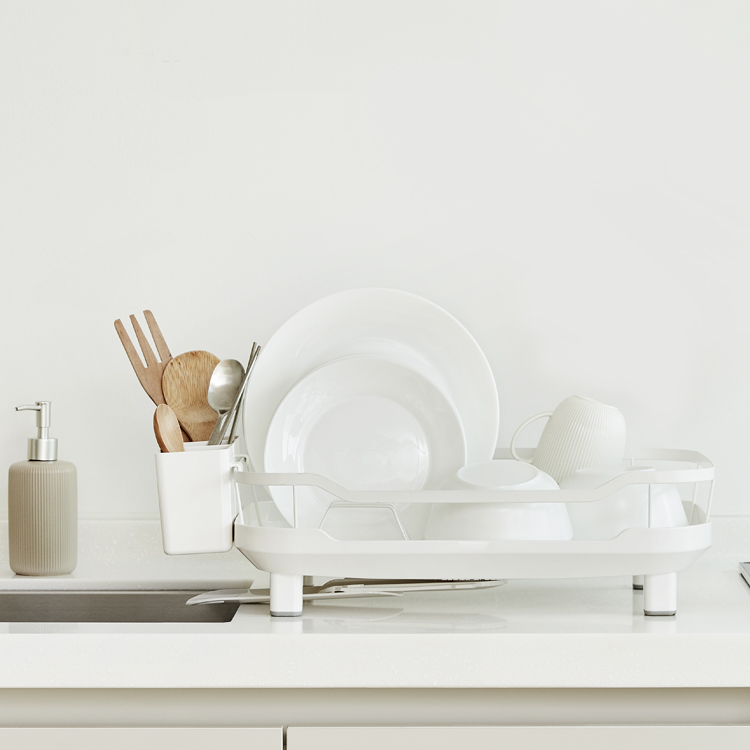 Mono Dishrack
Pricing inquiry (see details)
ABS, Stainless steel
WHITE
---
Flat wire in the body is thicker than the general wire so it is stable and strong.
Wire body and plastic body part can be assembled easily so it is easy to clean.
Every part can be disassembled.
Spoon holders can be installed on any sides of the dish rack and they are divided to store and dry spoon, fork(chopsticks), and kitchen tools separately.
Ventilation hole under the spoon holder drains the water outside of the holder to make the dinnerware clean and dry.
Dish stand can be disassembled easily so you can assemble it on either right or left side of the dish rack.
Water spout is adjustable in length and rotates 360º to allow the water to flow directly into the sink in any directions for hygienic use.
Adjustable length water spout fits in any type of sink.
Non-slip foot prevents from slipping and shaking in the watery kitchen.