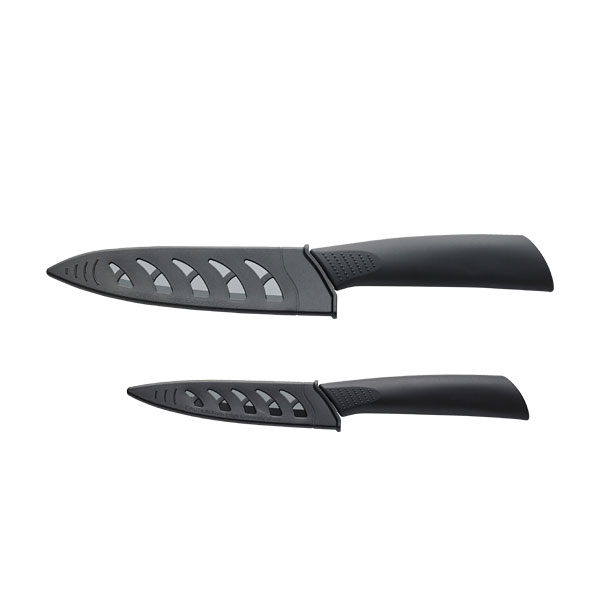 Zirconium Ceramic Knife Set 2P
Pricing inquiry (see details)
KNIFE: CERAMIC
KNIFE: BLACK
---
Zirconium is hard and has excellent corrosion resistance, it is used for ceramic knives.
It prevents bacterial growth and does not cause rust.
The blade is sharper than the metal, so it cuts the food neatly.
It has a good grip even used for a long time and is lightweight.
It has a slip prevention function by handle dot processing.
Knife case is included, so you can use it safely outdoors.
Available in 2 sizes to suit your application.